Diverse & Extensive Selection of High Quality Time Pieces
All in working order & something for every budget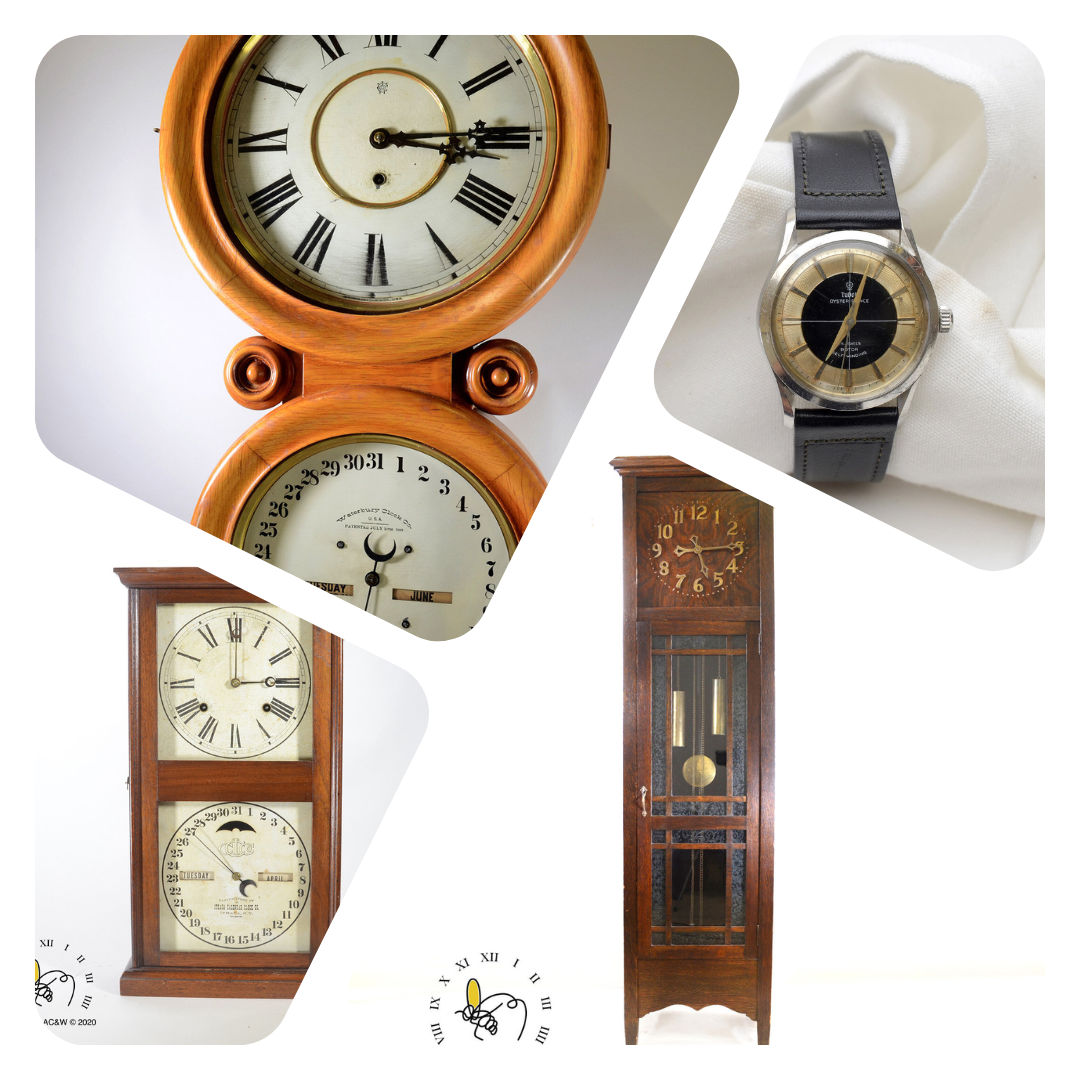 The Clarke Collection
The Clarke Collection represents the best timepieces that have been curated by Tim Clarke and Jolene Tycholiz.
View the Collection
What People Are Saying
Duane - Clock repairer, collector Kingston

"Tim and Jolene have collected a large number of high end antique clocks which they are now marketing through their web site as well as their store in Kingston. In addition, Tim is a self trained machinist, who as taken a number of repair courses through theNAWCC. He is able to make or repair any damaged or missing parts that may be required in clock movement restoration."

Norman - Kingston collector

"Thank you for your kindness for looking at my old clock. I appreciated it very much. Please keep me in mind if you find any Studebaker items!"

Russ - Toronto Clock Collector

"Have dealt with OldTymers Jolene and Tim from day one and I am impressed by their dedication to timekeeping devices, a passion which I share. I can count on OldTymers to be honest and accurate about research in clocks that I am interested in acquiring or selling. Equally important to this collector, any restorative or repair work done will be high quality and sympathetic to the origins of the piece."